Joseph Bilotta is an ex-professional soccer player and the owner/president of EduKick International Football Academies since 2001.
He has over 36 years of professional experience working with young footballers in education, counseling, mentorship and soccer related programs.
Joey's mission is to use his experience, educational and motivational skills to assist aspiring soccer players, their parents and coaches around the world in establishing and reaching their goals in football/soccer, education, fitness, wellness, and LIFE!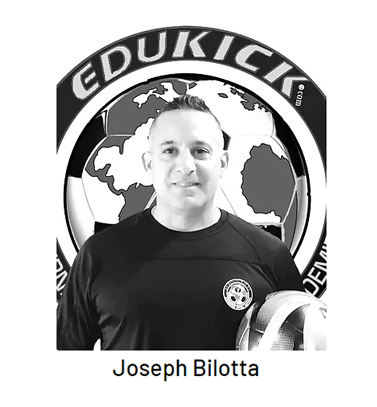 Edukick International Facilities
EduKick International Football (Soccer) Academy is an elite International football academy for international student-footballers. The academy is located in the Benalmadena (COSTA DEL SOL), with 320 days of sunshine each year, optimizing our players ability to train on quality grass pitches daily!